:86-371-86151827 86151527
:0086-371-86011881
Henan Bebon Iron&Steel Co.,Ltd is a steel-bar-specialized factory, located in zhengzhou city, south of henan province. Found in 2000, it takes an area of 520,000 square meters.
AISI 430 Corrosion-resistant stainless steel bar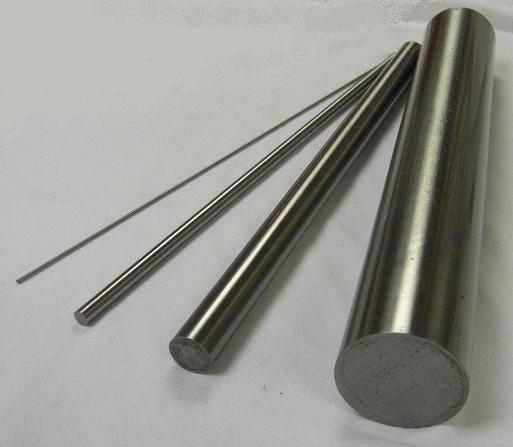 Size:
Thickness: 1.0mm-35mm
Outer Diameter: 17mm-630mm
Length: 5-12m or arbitrary length
Chemical composition:
Carbon (C): ≤0.12%
Silicon (Si): ≤ 0.75%
Manganese (Mn): ≤1.00%
Phosphorus (P): ≤0.040%
Sulfur (S): ≤0.030%
Nickel (Ni): ≤0.60% (may contain)
Chromium (Cr): 16.00-18.00%
Mechanical properties:
Density: 7.75g / cm sup;
Melting point: 1427 ° C
Expansion coefficient: mm / ℃ (at 20-100 ℃)
Application Standard: n / a (UNS)
Properties:
Is not hardenable, excellent corrosion resistance to mildly corrosive environments, oxidation resistant in high temperatures, magnetic, high strength, easily drawn, bent, formed and worked.
Common uses:
sinks, sink rims, kitchen appliances, stairs, automotive trim, mufflers, heaters, gutters, roofing panels, moldings, countertops, combustion chambers, scientific apparatuses, oil refinery equipment, and ornamental work.