:86-371-86151827 86151527
:0086-371-86011881
Henan Bebon International co.,ltd is a steel-bar-specialized factory, located in zhengzhou city, south of henan province. Found in 2000, it takes an area of 520,000 square meters.
60Mn round bars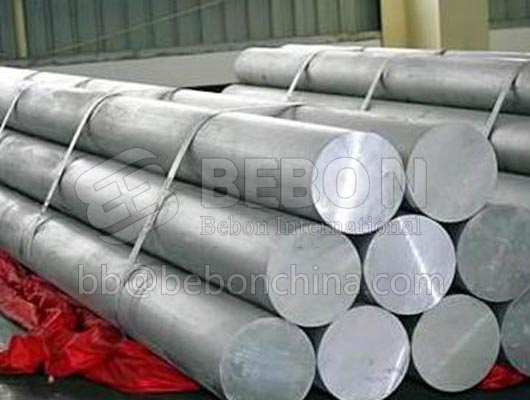 The material 60Mn is a kind of high-quality carbon structural steel.

Grade

Chemical composition %:

C

Si

Mn

S

P

Cr

Ni

Cu

60Mn

0.57-0.65

0.17-0.37

0.70-1.00

≤0.035

≤0.035

≤0.25

≤0.30

≤0.25

Grade

mechanical properties:

Tensile strength σb
(Mpa)

Yield strength σb
(Mpa)

Elongation δ5/(%)

reduction of area
ψ (%)

Hardness
No heat treatment

min

min

min

min

max

60Mn

695

410

11

35

269HB
Notes:
1, 60Mn specification: DIA 80-1200mm(forged round bar), 80-1200mm(square bar) Length 3-16 meters
2, 60Mn heat treatment: Quenching,Annealing,Normalizing and Tempering.
3, 60Mn tolerance: 0-+3mm(DIA), 0-+10mm(Length)
60Mn's strength, elasticity and hardness are all higher. 60Mn has good machinability and poor Cold deformation plasticity and weldability under the condition annealing.60Mn has sensitive and temper brittleness tendency for overheating. 60Mn is suitable for large size spiral spring, leaf-spring. All kinds of round flat spring. Spring ring plate, cold drawn steel wire and spring.
Our company, Bebon international can produce all sizes of 60Mn forged steel round bar, 60Mn forged square bar, 60Mn forged shafts and 60Mn forged blocks.