:86-371-86151827 86151527
:0086-371-86011881
Henan Bebon International co.,ltd is a steel-bar-specialized factory, located in zhengzhou city, south of henan province. Found in 2000, it takes an area of 520,000 square meters.
Effect of heat treatment process on crystal structure of weld inclusions in S355K2 steel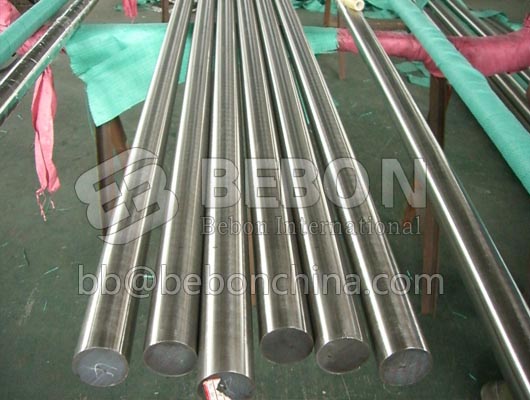 S355K2 round bar is an European standard hot-rolled structural steel,we can also provide the same series of other materials such as S355J0,S355J2,the steel is widely used in construction,bridges,ships and other construction engineering structure,lifting transport machinery.
S355K2 round bar was welded by using active gas shielded. The results show that the inclusions in the weld metal under the welding conditions are amorphous structure,this is due to the weld after the weld bath metal cooling rate caused quickly.After 900 ℃ for 2 hour's normalizing treatment,the amorphous matter in the weld metal is converted to crystalline,when the normalizing temperature rises to 1000 ° C, the amorphous phase appears again,when the normalizing temperature is further increased to 1100 °C, only MnS and amorphous phases remain in the inclusions.