:86-371-86151827 86151527
:0086-371-86011881
Henan Bebon International co.,ltd is a steel-bar-specialized factory, located in zhengzhou city, south of henan province. Found in 2000, it takes an area of 520,000 square meters.
42CrMo rod characteristics, 42CrMo round bar supply prices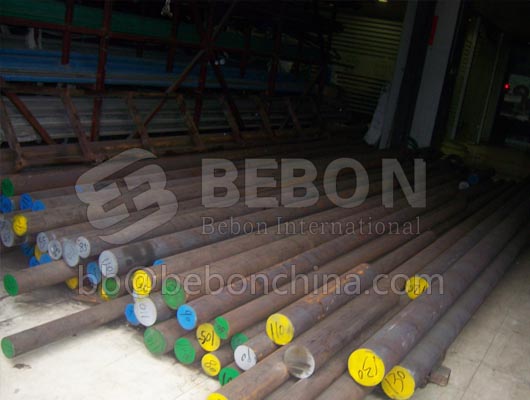 Name: 42CrMo
ISO grades: 42CrMo4
Japanese brands: SCM440
Germany Grade: 42CrMo4
U.S. Grade: 4140
42CrMo round bar features
Strength, hardenability, good toughness, when small deformation hardening, high strength and creep rupture strength at high temperatures. Required for the manufacture of higher intensity than the 35CrMo steel and tempered forgings larger cross-section, such as the big locomotive traction gears, supercharger drive gear, rear axle, greatly affected by the load rod and spring can also be used below 2000m deep oil drill pipe joints and fishing tools, and can be used such as mold bending machine.