:86-371-86151827 86151527
:0086-371-86011881
Henan Bebon Iron&Steel Co.,Ltd is a steel-bar-specialized factory, located in zhengzhou city, south of henan province. Found in 2000, it takes an area of 520,000 square meters.
ASTM A106 seamless pressure pipe Process
ASTM A106 seamless pressure pipe (also known as ASME SA106 pipe) is commonly used in the construction of oil and gas refineries, power plants, petrochemical plants, boilers, and ships where the piping must transport fluids and gases that exhibit higher temperatures and pressure levels.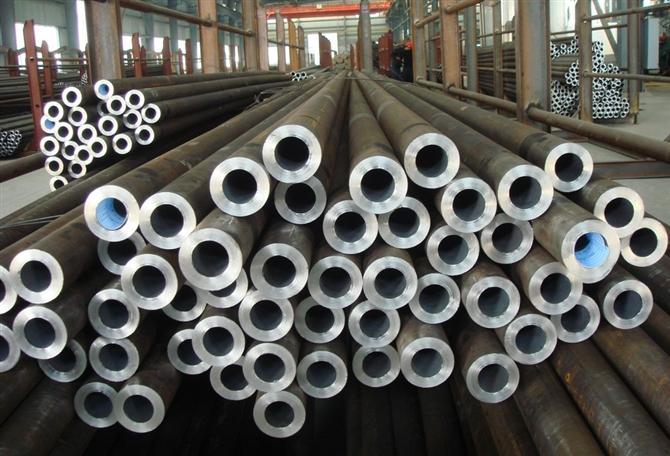 Process
Killed steel, with primary melting process being open-hearth, basic-oxygen, or electric-furnace, possibly combined with separate degassing or refining.
Steel cast in ingots or strand cast is permissible.
Hot-finished pipe need not be heat treated.
Cold-drawn pipe shall be heat treated after the final cold draw pass.
Shanghai Katalor steel keeps more than 10,000 tonsASTM A106 seamless pressure pipe in stock each month. We can meet our customer's any quantity request. Based on this ASTM A106 seamless pressure pipe stock source, our advantage industry spread into steel process like: cutting (any size and any shape) drilling, welding, milling, machining and steel structure. If you need Factory price ASTM A106 seamless pressure pipe stock, contact us now!